Hawaii Catholic Gifts News:
A rosary for Honolulu Bishop Larry Silva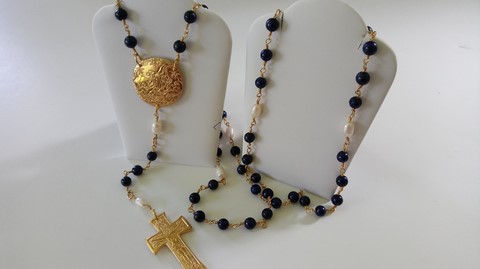 November 3, 2017 We feel blessed having been able to create a special Rosary for Bishop Larry Silva of Honolulu. We designed his special rosary with a custom center medallion depicting both Saint Damien and Saint Marianne.
As the Bishop's favorite color is blue we decided to use genuine blue Lapis Beads for the rosary, which where attached to each other with handmade 24K Gold Vermeil Links. The Medallion and Cross were made in 24K Gold Vermeil ( 24K Gold over Sterling Silver ) and we even designed a custom cross for the rosary. All in All it ended up being a stunning georgious piece of Wearable Art.
The rosary was presented to Bishop Silva at the closing Mass for the inaugural Saint Damien and Marianne Conference in Honolulu as a special gift to him by us. He loved the rosary and when we got a personal Thank you Note in the mail from Bishop Silva we were on cloud 9. Him liking what we created means the world to us. Additionally he included a photo of our rosary in the Catholic Herald Newsletter. Wow, ..that was such a nice surprise when we saw that. Thank you to everyone that loves what we do! To see more pictures of the rosary please CLICK HERE
St. Damien Conference - Go see our Jewelry !
October 20, 2017 We are delighted to have our jewelry available at the St. Damien Conference in Honolulu, which is October 20,21,,22 at the Honolulu Conference Center. You can go see it at the Cathedral Basilica Gift Shop Booth. **ROOM 306 at the Convention Center !
We have created several new pieces in celebration of this first St. Damien Conference and will be adding the new designs within the next couple of days. So keep on watching, or sign up on our mailing list and we will keep you up to date, and also send valuable discount offers exclusive to our fans ( subscribers ). Mahalo!
New Sterling Silver Designs
October 15, 2017 - We are delighted to announce that all our designs are now available in 925 Sterling Silver, Sterling Silver / 24K Gold Two-Tone, and 24K Gold Vermeil. We are excited about the new additions to our line of jewelry. We also added a couple new designs. One being a St. Damien & St. Marianne Medallion. We combined the separate designs into one new creation where both of them share the spotlight in one beautiful piece. Take a look and let us knwo what you think :
New Retail Location on Oahu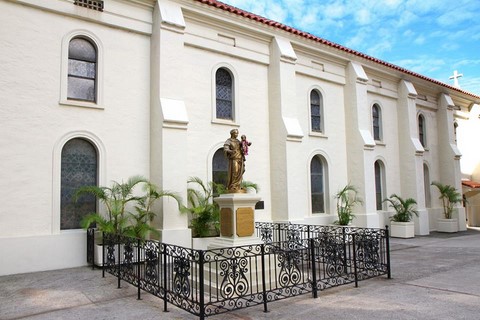 September 5, 2017 - We just completed the first designs in the religious line of the Dietrich Varez Jewelry Collection and are delighted and thrilled they are available to you at the Cathedral Basilica of Our Lady of Peace Gift Shop on Oahu. For information on their location please go to our Retail Locations Page.
Dietrich Varez Day!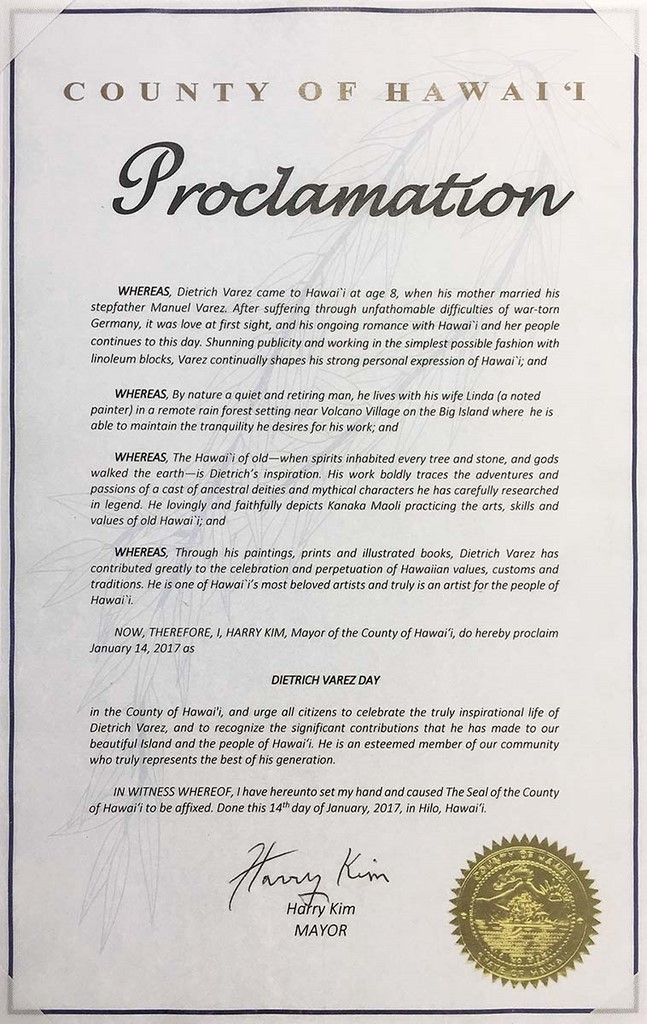 January 14, 2017 was declared "Dietrich Varez Day" by Big Island Mayor Harry Kim. What an honor!
Sign up on Our Mailing List

To receive special coupons or discount offers on our handmade jewelry collection and keep being posted on what is new please

SIGN UP ON OUR MALING LIST.

You can opt out at any time.