About Us
"Dietrich Varez Wearable Art" is brought to you by the Jewelry Design Studio of Ken and Beate Arnopole in located in Volcano, Hawaii. All creations are produced under an exlusive license agreement with, and endorsed by fellow Volcano resident and artist, Dietrich Varez". His artwork serves as the inspiration for the "Dietrich Varez Jewelry Collection". Additionally Ken and Beate are also creating their own unique designs to compliment the collection.





Note from the Artists:
...."Our working Studio is located in the middle of the upland rainforest in Volcano Village, Hawaii, just a couple miles from Kilauea Volcano, the most active Volcano in the United States.

The inspiration of Dietrich's Block Prints and our talents and creativity result in beautiful unique pieces of Wearable Art that will last you a lifetime. All items are created by us in-house, which allows us unlimited creativity and precise control over the designs and the quality of jewelry we produce.

The Varez Jewelry Collection currently consists of a line of 24K Gold over solid Bronze and Copper jewelry. 925 Sterling Silver, and Vermeil ( 24K Gold over 925 Sterling Silver). Solid 14K & 18 K Gold Creations are available by custom order. Looking for something even more unique? Requests for special designs with colored gemstones and diamonds are always welcome.".... Made with Aloha right here in Hawaii !

To read more about each artist please click on the following links:
Dietrich Varez
Block Print Artist
"Hawaii's Prince of Prints"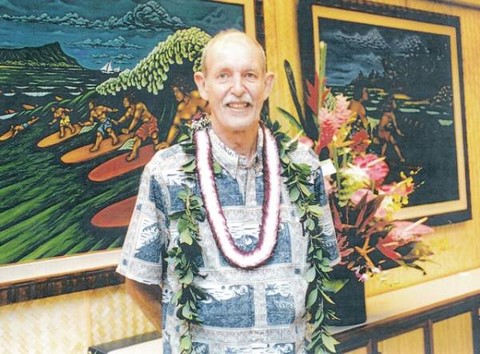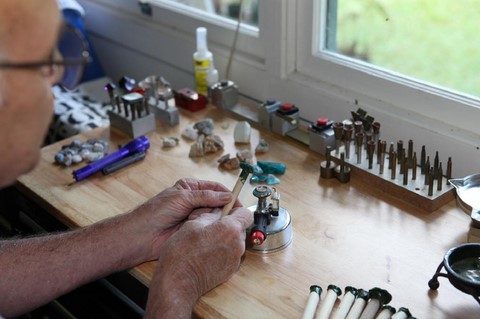 Testimonial
WOW! Amazing Jewelry! I love the Rosary I just received. So beautifull! I am glad I ordered it! It will always be a special keepsake and I appreciate you making it for me !
Theresa Brown - New York